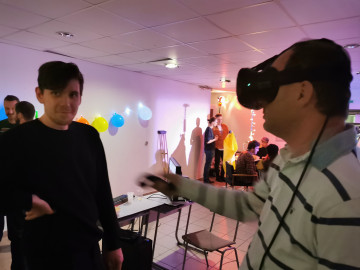 On 12 December 2019, the Kapustnica 2019 event took place on the premises of the FTF VŠMU.
FTF VŠMU studios said goodbye to the outgoing year by welding excellent cabbage soups and a good mood.
The joint event also included the Kapustnica 2019 Visual Effects Studio workshop, which also included the traditional creation of the Pilgrimage Attraction by first-year students, a presentation of Virtual Reality by Ben Richards, a guest from Australia, and the first practical public presentation of computer games at FTF VŠMU. 2nd year VFX students cooked cabbage and 3rd year students and graduates who came in large numbers were responsible for the music production.