IVGC Bratislava 2021.
VGC is an international conference organized by the Film and Television Faculty of the Academy of Performing Arts in April every year, lasting 1-2 days. It takes place in person or remotely via a videoconference connection with the MS Teams program.
It is intended primarily for students of VFX and HD study programs operating in the European area, but also for external amateur or professional applicants in domestic and international contexts.
The language of communication is mainly English, but in the case of student presentations, it is possible to present topics in the national language of the participating school using online simultaneous subtitle translation in English.
The task is to acquaint the participants, to create preconditions for future cooperation and to inform not only the participants, but also any interested parties about the current level of VFX and HD in the European area.

The 1st day of the conference is dedicated to presentations of students organizing FTF VŠMU and Portuguese University Lusófona educating in the field of VFX and HD. Join streaming window below.

2nd day of the conference consists of presentations by school teachers and practitioners. Join streaming window as the whole below or as separate videos with speakers.
The presentations are recorded directly on the presenter's computer (the open source program OBS, mp4 is recommended), the recording is made in the TEAMS program and the conference is also streamed live on the You Tube channel.
Following the editing, the individual contributions are shared via the WEB page www.avfx.sk, www.ahd.avfx.sk and via the pages of participating foreign schools. Presentations are available to the general professional public.
Attached to the conference is the implementation of an electronic written document Proceedings of the IVGC, which is a written visual capture of individual presentations of both conference days. The Proceedings also include papers that were not presented at video conferencing presentations, but are an important look at the professional pedagogical environment of VFX and HD.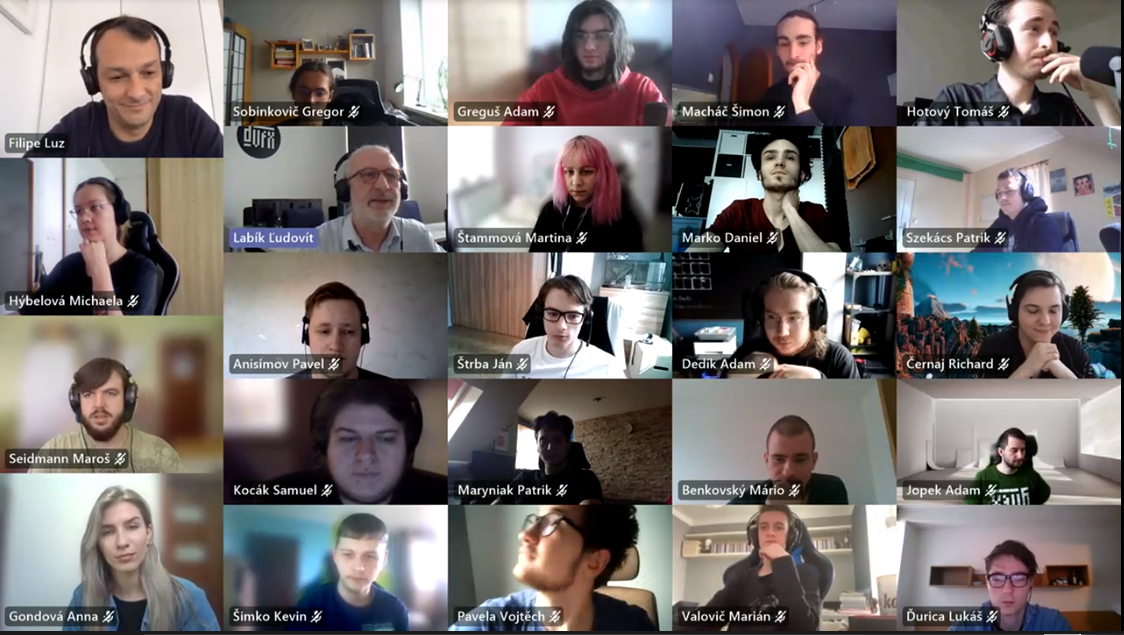 In 1 day of the conference we had 71 participants only in the Teams conference program, of which 24 participants were from abroad. In addition, we streamed the conference live via our AVFX site and via YouTube and we evidence 173 viewers.
 
WEB page www.avfx.sk
As of 9.4.2021 for the last week:
4334 page open
629 watching school videos
Total project viewing time: 54.6 hours
108,582 page open
8,752 watching school student videos
Total project viewing time: 185.5 hours