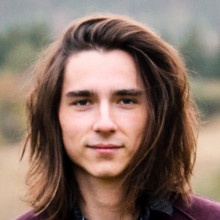 Začiatok bakalárskeho štúdia
Koniec bakalárskeho štúdia
2019/2020
Začiatok magisterskeho štúdia
2020/2021
Koniec magisterského štúdia
2021/2022
Film zvíťazil na festivale Áčko 2020 v dvoch kategóriách.
V kategórii Vizuálne efekty a v kategórii Animovaný film.
The film ON THE HILL has been selected for the Official Section of the 47th edition of the FILMETS Badalona Film Festival, which will take place between the 22nd and the 31st of October 2021 in hybrid format.
Written analysis, BC, MGR theoretical thesis